Vocational Training Materials
ITU- LearnLab's  vocational training materials, hands-on training equipment & systems and other educational products offer a fast and easy solution to conducting and providing the required Hands-On job skills training in Electrical, Safety, Mechanical, Hydraulic, Pneumatic, Mechatronics, PLC, VFD, Robotics and more…
Today's entry level worker typically lack the skills that LearnLab's training systems provide. Keep your veteran workers "Up to speed" with LearnLab's complete line of hands-on vocational training materials and programs.
Where it get them
See more about our exciting LearnLab products at www.trainingpanels.com or buy our LearnLab training materials and hands-on training systems through Grainger.com and use your Grainger account!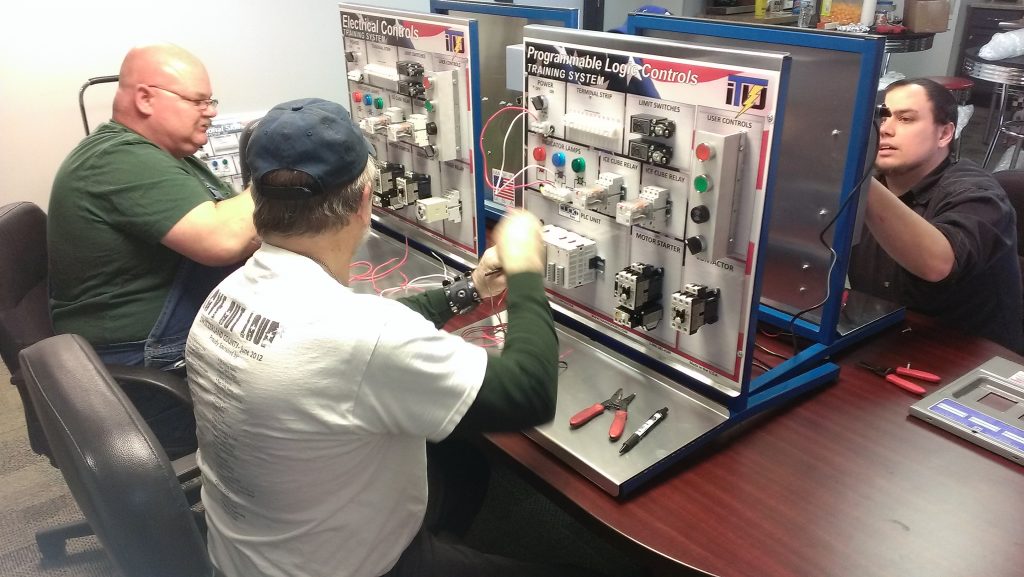 Who uses LearnLab's Award Winning Training Equipment?
LearnLab makes complete training solutions for many different venues… Schools, Vocational Trainers, Private Companies, Colleges, and High Schools will benefit from LearnLab's Vocational Training Materials.
Colleges and Schools
Our training equipment and materials are being used everyday to increase students understanding and teach important troubleshooting and service aspects of the vocational and job skills training subjects. Used in College and school programs such as Vocational Education, Business and Industry Training, Industrial Skills Instruction and applied Job Skills Training. Colleges include Community Colleges, and Vocational Schools all over the United States.
Union and JATC Job Skills Training Programs.
LearnLab works well with job skills training programs found in Union halls and in applied vocational job skills programs. Because our training materials provied effective anbd applied "Real" hands-on training and instruction, these programs excel with LearnLab!
Business and Industry
Our award winning training programs have served business and industry by providing real effective and applied training to workers all across America. LearnLab's basic and advanced training materials are designed to teach workers to be better and faster at their jobs. LearnLab is proud to have served these and other wonderful clients!